5 Reasons to Go Independent Over In-House for Your AV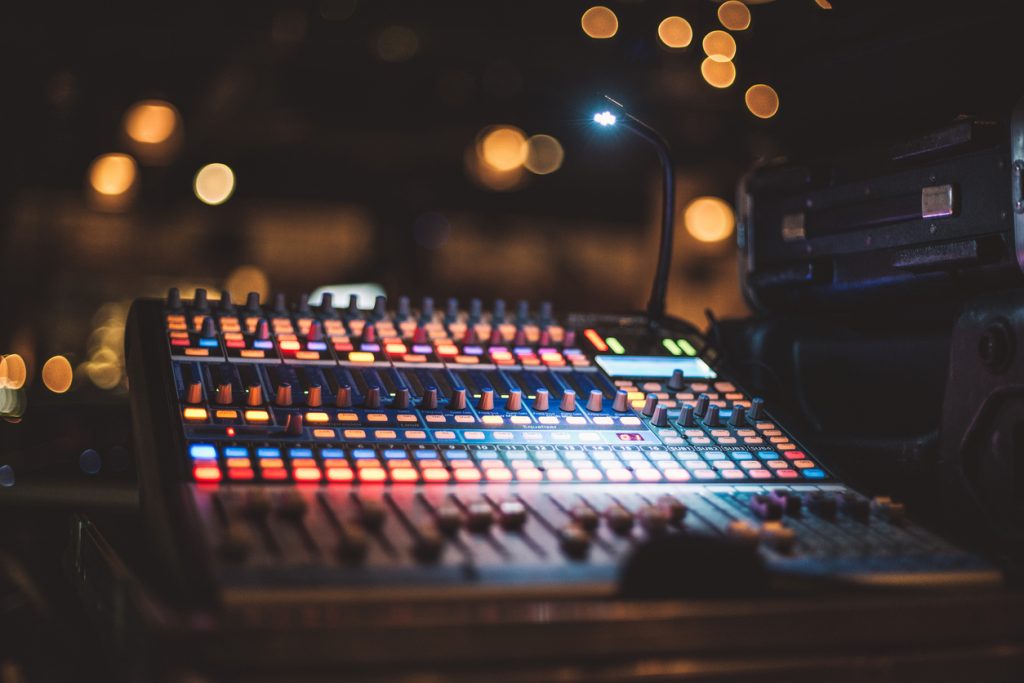 A house is only as good as its parts—the concrete foundation, the brick walls, the wooden framing, they all come together to make a sturdy and beautiful home.
The same concept is true of events—an event will only be as good as the parts that make it up. This includes everything from the venue to the catering to AV. A successful event is the sum of high-quality partners working together to deliver outstanding results.
AV is an often-overlooked element of successful events—only noticed when the sound cuts out during the speaker's presentation—but it shouldn't be neglected. The right AV partner can make or break your event. When choosing an AV vendor, you typically have two choices: the venue's in-house AV company or an independent AV company.
Here are 5 reasons why independent AV companies deliver a better total event solution than the in-house AV option:
1. More Value for Your Dollar
Whether you measure cost in terms of price paid or in value provided, going independent can deliver a better overall event. For starters, independent AV companies are not beholden to the venue and don't pay commissions to the venue. This freedom allows outside AV partners to provide the same service at a lower cost or more comprehensive service for the same cost.
"The difference between us and the in-house types is our intense focus on customer service surpasses them by leaps and bounds," said Bradley Ehrlich, general manager of EPN member Markey's Rental and Staging. "We invest a great deal more money in our equipment and people than they will. Our ultimate goal and differentiator is we are true partners when it comes to an event. We've worked with certain customers for decades. We can anticipate their needs and offer solutions before they even realize they have a problem. The best show for us is when we are unnoticed because everything looked and sounded great."
2. An Extension of Your Team
An outside AV company can act as trusted advisors and function as an extension of your team. This level of service just doesn't exist with the in-house AV crew, because they have different goals than your independent AV partner:
"The in-house AV company is there to facilitate the hotel's AV," said Troy Peters, vice president of marketing and business development at EPN member company, Video West, Inc. "We're not just video engineers—we train our staff to understand the ultimate goal of each event. Sometimes we even wear our clients' shirts and badges so we look like part of their team."
3. More Creative Solutions
When you need an imaginative solution for an awesome event, independent AV companies are typically the better way to go. "When you're in the same hotel every day, you know the property and the AV set up for each room becomes routine," said Peters. "We are in different environments every week, developing new solutions for each client."
The variety of environments independent AV companies work in stimulates creativity and provides freedom to innovate as they provide a total event solution. Jack De Vries, director of sales and marketing at EPN member Showcore, Inc., explained:
"We provide expanded ideas and can help build events from the ground up—rather than just taking an order on how many screens are needed. We don't make our clients tell us how to do our job, especially if they are not AV experts."
4. Consistency Over Time and Across the Continent
In-house AV people are tied to the venues. Often the in-house AV crew is part of a large national or international AV company that supplies hotels and other venues with AV personnel and pays a commission to the hotel on new business.
If you need to host an event in a different venue or area, the in-house AV company may be the same company, but you'll be working with a whole different set of people. This situation results in a loss of shared knowledge with your team and lower quality events for you.
With an independent AV company on the other hand, you can benefit from working with the same team for years on end, anywhere across the North American continent.
"We never have a situation where a group is planning an event and then someone else that the customer doesn't know shows up to run the event. The big in-house companies are too big to offer that kind of customized service," said De Vries.
"We add more value to our customers by making it easy to travel to another state as their core AV team. They can take that knowledge base and AV partner anywhere they want. And with EPN, we can go anywhere in the United States, Canada and Mexico for our clients," continued De Vries, "Because we can source trusted EPN member gear and tech resources anywhere we go."
Consistency and shared knowledge over time and across locations is key to successful events in the long-term.
5. A Strategic Approach
Each event you host is part of your organization's brand and should fit into a long-term strategy that supports the brand. To that end, an AV partner that takes an order for how many screens and mics you need and doesn't take the next step of helping you ensure your event builds your brand is shortchanging you.
As Peters explains, "Event design has to stay in line with the customer's brand, whether it is small or large. We're listening to what our clients' leadership needs and what their audience is looking for. How we position the event's AV depends on where the customer is now and where they want to be in the future as well as what the event's purpose is. We make our designs strategic and fit into the organization's three-to-five-year plan."
With members in 30 major markets across the United States, Canada and Mexico, EPN has you covered, no matter where you are. Find your local AV partner here.