Memorable Events: Why Planners Select an EPN Member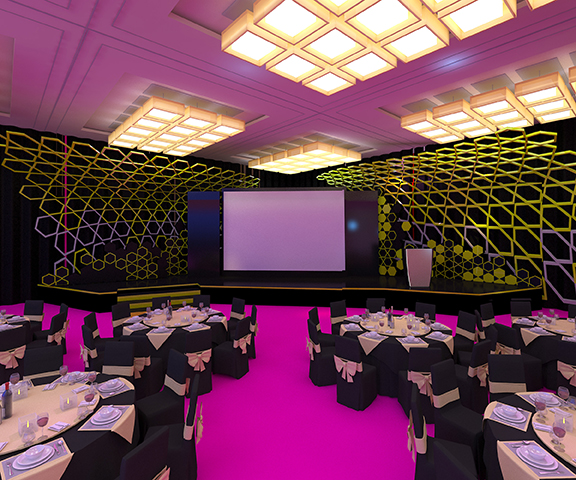 In Career Cast's The Most Stressful Jobs of 2018 report, event planner was voted the fifth most stressful job, following jobs involving life or death (military personnel, fire fighter, airline pilot and police officer). This makes sense—event planners are juggling numerous aspects of an event which may impact hundreds or even thousands of people.
One key to help you sleep at night is to ensure you are working with service partners who can manage the details of your event with expertise and with ease.
With all the moving parts in your events, you shouldn't have to worry about the audio-visual—that's for your AV partner to handle for you.
When you need an AV partner who will deliver event solutions that "wow" your attendees and make your events look and sound great, look no further than the members of the Rental and Staging Network (EPN). Consistently chosen by event planners all over North America, EPN's members include 25 of the industry's premier live event staging companies.
Here's why event planners use EPN members again and again to deliver memorable events:
The EPN Difference
EPN members pride themselves on their dedication to their craft. Among the most experienced AV providers in the business, each member has years—if not decades—in the industry providing outstanding total show experiences.
To be part of the network, EPN member companies must demonstrate proficiency and competency in lighting, sound and video production. They must have a proven record of spec'ing, designing and executing large shows. Additionally, members must meet gross annual revenue and inventory requirements, maintaining a minimum level of equipment in inventory.
Members manage events from annual meetings to product launches to Super Bowl parties to awards galas. No event is too big or complex for an EPN member.
High Standards You Can Trust
Once invited into the network, member companies share industry-leading best practices while continually building their skills and following a code of ethics:
EPN members conduct business honestly and ethically wherever they operate in the world. Member companies and their employees and representatives are expected to have and maintain a reputation for honesty, fairness, responsibility, integrity, and sound business judgment.
When you partner with an EPN member, you can be assured that you are collaborating with the best in the business because our members must meet stringent standards for technical skills, equipment quality and ethical business practices. That is the EPN difference.
Coast-to-Coast, Crossing Borders
EPN has members in 30 major markets across the United States, Canada and Mexico. This coverage blanket allows customers to access the very best in AV production anywhere on the North American continent.
Through the network, the EPN model allows planners to work with a qualified AV partner anywhere in North America. For example, if you're working with a New York-based EPN member but have an event in Chicago, the core team from your current AV partner will collaborate with a local EPN member in Chicago or even travel with you to ensure your event is a success.
This way, you receive the same level of service and get to work with the experienced AV experts you are familiar with no matter where the event is.
With this collaborative model, EPN members operate on a national scale—even across international borders.
Gain a Strategic Partner
When you combine creativity and innovation with the best audio visual technology, you get an EPN member. Their breadth of event experience gives them unique insight. From assisting with venue contract negotiation (to ensure you have a choice for your AV partner), to the event design, through to the full execution of your event, EPN members can be the best asset in event planning that you didn't know you had.
When you work with one of EPN's member companies, you are leveraging the strength of the entire network. Find the AV provider nearest you to get started on solutions for your next event.