3 Mistakes to Avoid in your Next Event Contract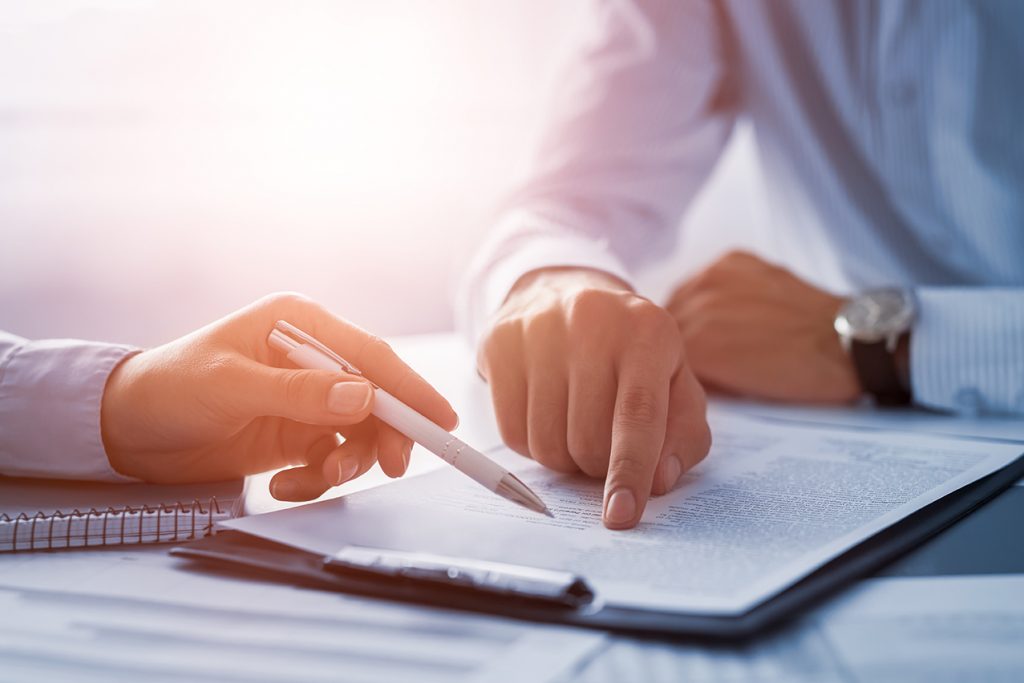 Planning an event involves a myriad of important details, from picking a theme to inviting guests and arranging speakers. One of the most important decisions is selecting a venue then negotiating a solid contract. Whether it is a hotel or a convention center, it is essential to take your time with this step to protect yourself and prevent any final surprises on the bill. Ask lots of questions and read the fine print because that is what could get you into trouble down the road.
Mistake #1: Failing to Protect your Freedom of Choice
You want the ability to evaluate and select the best service partners so ensure you protect that right proactively at the contracting stage. For example, most facilities have an in-house or "preferred" audiovisual provider, but you are not required to utilize their services, or pay fees for using a different provider, as long as you negotiate this option upfront. The quality of your AV has a tremendous impact on the outcome of your event so be sure you are free to evaluate and select the AV partner of your choice.
You can proactively provide terms for the venue contract that preserves this option with no additional stipulations, fees or penalties of any type such as:
Requesting advance deposits of your AV provider
Requirements to pay for supervisory labor for your AV company's move-in/out of the facility
Fees to prepare rooms for use
Charges for podiums, basic power, staging, heating, air conditioning or lights within the meeting room
Fees or charges for any services that have not been standard practices in the industry for the past decade
Wi-Fi rates that are higher than if you used the in-house AV company. Your choice of AV provider should not impact the cost of your Wi-Fi service.
All of these fees are negotiable and it's at the contract stage that you need to establish your freedom of choice. Sample clauses are available to assist you in avoiding these charges and ensuring your ability to choose.
Mistake #2: Not Thoroughly Examining the Details
One huge mistake planners make is not carefully reviewing or considering all the costs of their event before signing on the dotted line.
Food and Beverage Minimum
Be sure to thoroughly vet the stated minimum using expected counts and menu pricing. It's always better to expect fewer attendees instead of overestimating and paying for no-shows. What is the last date you can give them a final guarantee, and how are late additions accommodated?
Room Blocks
With the growth of travel booking sites, your attendees may stray away from your room block if they can find sales or pre-paid rates that are less. Planners should require that all rooms used by your attendees, regardless of the rate they paid or the method they used to make the reservation, are counted towards your group to avoid attrition charges. Also, add a clause in your contract that stipulates the hotel agrees to compare your group's meeting registration list with the hotel's reservation list so any rooms reserved outside the block can be counted in the block. In addition, require any of your unused rooms that the hotel re-sells to be deducted from any attrition charges.
Discounts
Negotiate business center, handling fees and food and beverage discounts upfront as well as complimentary or reduced Wi-Fi for the meeting. This is the time to do it, not later in the planning process when you could be stuck paying high rates.
Extras
Always be on the lookout for extra charges, such as dock fees, loading or unloading, supervisory charges, or even electrical charges.
While it's early in the event planning stage, if you know you are having an event that will require staging, rigging or expanded power requirements, discuss costs and negotiate these necessities with the venue up front. It's best to understand what is involved early so there are no unexpected charges on the final bill.
Also, ask if there are any union requirements at your venue. Many event planners have had their event schedule upset by the surprise that the AV company can't unload at the loading dock because the Teamsters' union or the stagehands union must do it. Checking the dock hours is also important.
Mistake #3: Forgetting to Cover the "What Ifs" Thoroughly
Forget the phrase "that won't happen to me!" Go through the contract to ensure you are protected for any What If scenarios that may arise.
Rebooking
What if there is a delay in your product launch?  Or a change of company leadership?  And you need to postpone your event?  Be sure that you include a clause protecting you from penalties if you re-book your event within a 12-month period.
Force Majeure
Hotels will always have a "force majeure" or Impossibility clause in their contracts but planners can request an expanded clause – for example have force majeure protection kick in if an event occurs that prevents a certain percentage of your attendees from getting to the destination. Additionally, if you still hold your event but an act of god prevented you from meeting your minimums, your clause can protect you from being held responsible for any slippage penalties.
Construction or renovation
Always ask if the venue has any projects planned around your date. To avoid any unexpected construction or renovations to your space, add a construction clause to your contract that holds the venue responsible for informing you of any work that will be done the moment it's known. This clause should also give you the right to cancel or have financial compensation for your event being compromised.
It is also good practice to ask if there are any improvement projects in the area around the venue that will affect attendees and equipment from arriving. You don't want to book the perfect space and then find out that there will be gridlock traffic or lengthy detours from a major roadway improvement project.
All EPN members are industry-leading, audiovisual experts who can assist you in executing a perfect, memorable event. Find a company near you today.