Know the Difference: Outsourced Versus In-House Audio Visual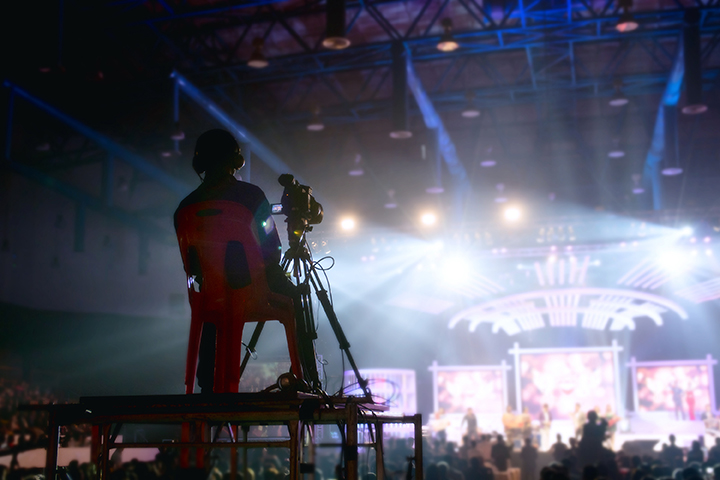 You're faced with an important decision: do you retain the venue's in-house AV services or turn to an outsourced AV partner such as an EPN member to provide full-service event production?
EPN is a nationwide alliance of select, live event staging companies at the pinnacle of the AV industry. EPN members are located in many major metro areas in North America and must meet rigorous quality, equipment and experience standards to even be considered for membership.
How do venue in-house and contract-AV vendors differ from EPN?
Many hotels and convention centers contract with one or more AV vendors to provide AV services to the property. In turn, these contract-vendors pay a percentage of their revenue to the venue as a commission for the business.
Do not assume that venue contract-AV is always the more competent or affordable choice.
The venue's lack of competition in providing AV services may lead to higher prices or less impact for your investment. Always retain your option to use an independent, outsourced AV production partner, by negotiating removal of any restrictions or punitive fees for doing so during the contract stage with the property.
There are many criteria to consider when selecting an AV supplier. You may wish to get a bid from the in-house provider, but also get a proposal from at least one off-site AV partner such as an EPN member.
Connect with AV success
An EPN member AV company will provide:
Current AV equipment and technology options
As leaders in the AV field, EPN members work with a wide range of event planners, producers, corporations and organizers with diverse AV technology needs. Members are constantly upgrading equipment to stay on the cutting-edge of event technology.
More impact and better value for your investment
The commissions paid to venues by contract-AV vendors have gotten so high that suppliers must inflate their pricing in order to pay the commission and still be able to turn a profit. Once you allow the venue to contractually lock you in to using its own in-house AV provider, your options become limited.
Outsourced AV partners such as EPN affiliates don't have the burden of paying the hotel, so they have greater flexibility in providing more impact and better value for your AV investment.
Knowledgeable on-site AV staffing
EPN member companies continuously train their staffs, many of whom are professionally certified. While some venue-contracted AV suppliers are responsive and professional, their experience, service and resources can vary. A venue in-house AV technician may be an entry level position lacking sufficient expertise to meet your AV needs.
AV resources dedicated solely to your event
Venue-contracted or in-house AV staff may be simultaneously staging several events in the facility. In the event of an emergency or equipment malfunction elsewhere in the property, they may be called away from your meeting to put out the fire. EPN members provide well-trained on-site technicians whose sole focus is your event and who step up the level of service because they want you to become a repeat customer.
Contracts 101
It all starts at the venue contract stage. Once the venue contract is signed, there is little room for negotiation. However, you can ensure freedom of choice in your hotel or facility contract so you have the option to bring in your own independent outsourced AV partner. Click here to review sample contractual language that states your intent to work with an outsourced AV vendor of your choice.
Partner with EPN
AV is a significant driver of your event's success. Bringing in an outsourced AV partner can result in better value for your investment, a high level of service and expertise and greater impact of AV's contribution to your event. EPN members become an extension of your staff, enabling you to focus on your job rather than worrying about oversight of another vendor.