Four Essentials for Projection Perfection
To ensure your next General Session presentation shines, it's not as simple as just setting up a projector and screen. EPN shares 4 essentials for achieving projection perfection.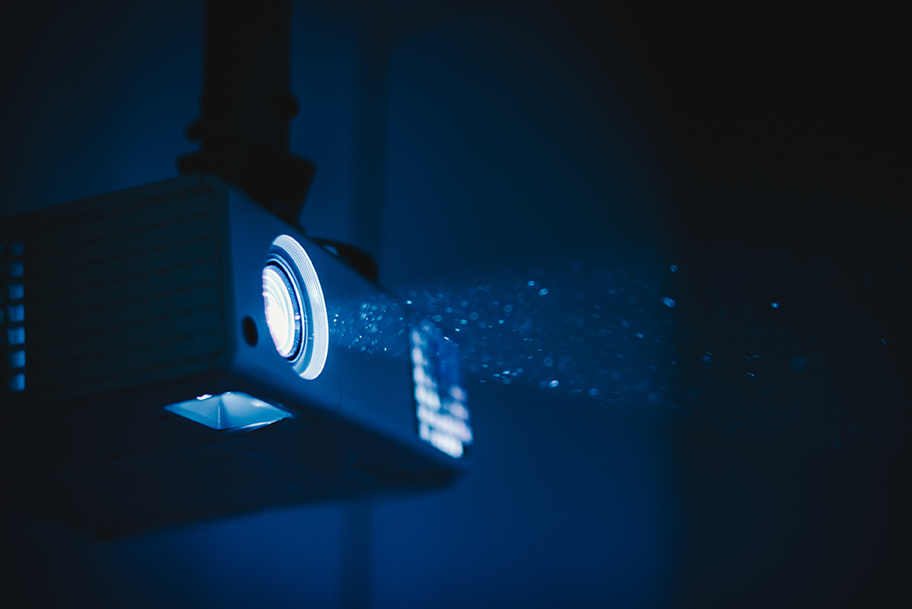 Go Big or Go Home
Whether you have an event with 200 or 2000 attendees, current commercial high resolution, high brightness projectors make a big impact with vibrant images and immersive digital set design. Additionally, the versatility of large, wide canvasses can accommodate several video windows or Picture-in-Picture (PIP) configurations with a variety of compelling content. Imagine your PowerPoint presentation being 100′ wide!
Focus on Lighting
One of the main culprits of a lifeless, dull projection is stage lighting. Start with a carefully designed stage layout to ensure that projection screens aren't near stage wash or ambient lighting arrays.
Don't Let the Sun Shine In
Sunlight that pours in through room windows can compete with the bright projection making the screen appear dull and washed out – and can be a nuisance to attendees. Especially if the morning or dusk sun spills in through an open window, door or skylight. In atriums or spaces with lots of ambient daylight, consider ditching a projector in favor of an LED video display. These versatile video walls perform exceptionally well in full daylight.
Map It
Project vibrant and dynamic content on a room's existing structural elements like walls, pillars, stairs and ceilings. Historically projection mapping has been used on the outside of buildings and landmarks. Today this solution can easily be deployed at corporate meetings and gala events at a reasonable cost and are a surefire way to impress your audience with an immersive environment fueled by dynamic content.