Five AV Tactics to Make Your Presenter Look Good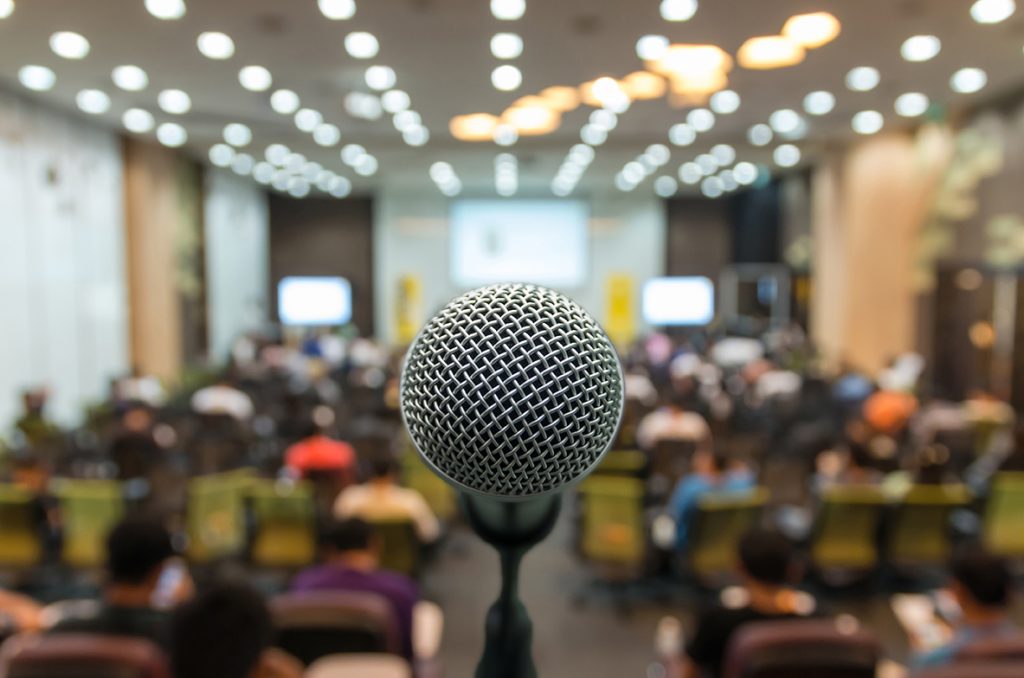 Ok so you have confirmed a great keynote – and the buzz is building for your next event. It's not just about the presenter's message. Be sure you work closely with both your speaker and your AV partner to ensure the presentation is delivered in the most professional and impactful way.
Proper lighting is essential. This is not something that you want to cut from your event budget. If attendees cannot clearly view the speaker, you lose part of the impact he/she is there to make. Also, if you are using cameras for IMAG and/or recording, be sure to back light them as well.

When using cameras for IMAG (Image MAGnification – putting live video on the screens for people to better view the presenter) and/or recording, be sure to provide a backdrop/scenic element that looks good on camera and helps add depth to the stage/shot.

Talk with your presenter ahead of time about wearing something that will look good on camera, taking into account the nature of the backdrop or scenic elements.

It's important to give your presenters the right tools – confidence monitors, teleprompters, audio stage monitors, speaker timer, wireless microphones, and wireless cue light systems for advancing slides.

Walking the stage and room with your presenters prior to the event allows them to have a higher level of comfort for an easier time presenting.