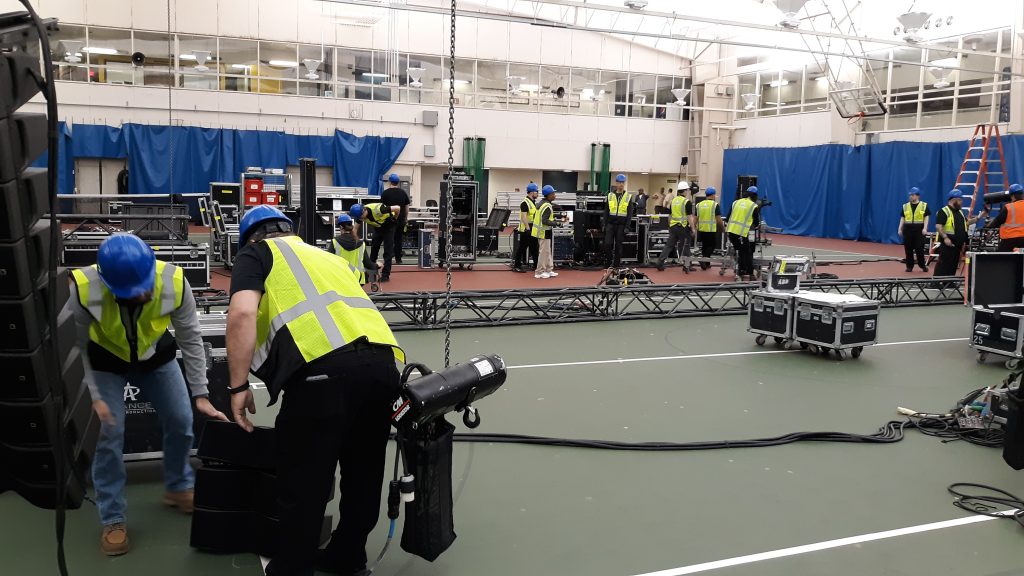 Please review this letter recently distributed by Advanced Staging Productions to their vendor partners.  It contains valuable information for EPN members.
Advanced Staging Productions Letter:
This email is an official notice to our valued vendor partners nationwide of important updates to our existing safety protocols. We are sending you these updates to request compliance with these protocols whenever you are supplying technical support labor on our production sites.
While many of these protocols have been in place at Advanced Staging Productions for some time, the Event Safety Alliance recently published an email and article on their website, ENOUGH! A Call to Action and this article, along with feedback from our internal team members, has inspired us to share our internal protocols with our labor providers. As an industry leader in this area and a sponsoring organization of the Event Safety Alliance for several years, we are committed to furthering the message of the ESA and promoting safe work practices amongst industry partners such as yourselves.
The key documents we would like to share with you are available below:
Advanced Way – Working at Heights
Our protocols for general rigging safety, including both ground and aerial work best practices, appropriate PPE, and controlling access to the areas where overhead work is being performed.
Advanced Way – Working in Public
Our protocols for loading / unloading / working in and around public spaces. Primary focus is on appropriate PPE and controlling public access to the production site.
Advanced Way – Ready to Fly Checklist
A sample document to be completed by the Project Manager and Rigging Supervisor on site prior to any equipment being flown.
We are currently supplying PPE for all of our W-2 / 1099 employees and we would like to formally request that your organization provide appropriate PPE for your employees as outlined in the documents above. We are formally requesting this for all labor provided to our job sites, however we are also encouraging you to adopt these or similar policies when supplying labor to your other clients. You are welcome to use our documents as a template or a starting point to develop your own safe work procedures, and we would also be interested in hearing from you in regards to additional safety programs or documentation that you may have in place already.
We thank you in advance for taking the time to read this email and if you are not currently following many of the protocols we have outlined for ourselves, we strongly encourage you to take action immediately and start today.  We would also like to encourage you to subscribe to the Event Safety Alliance newsletter, Event Safety Insights  for further inspiration to promote safe work practices inside of your organization.