Hybrid Events: What Are They—Really?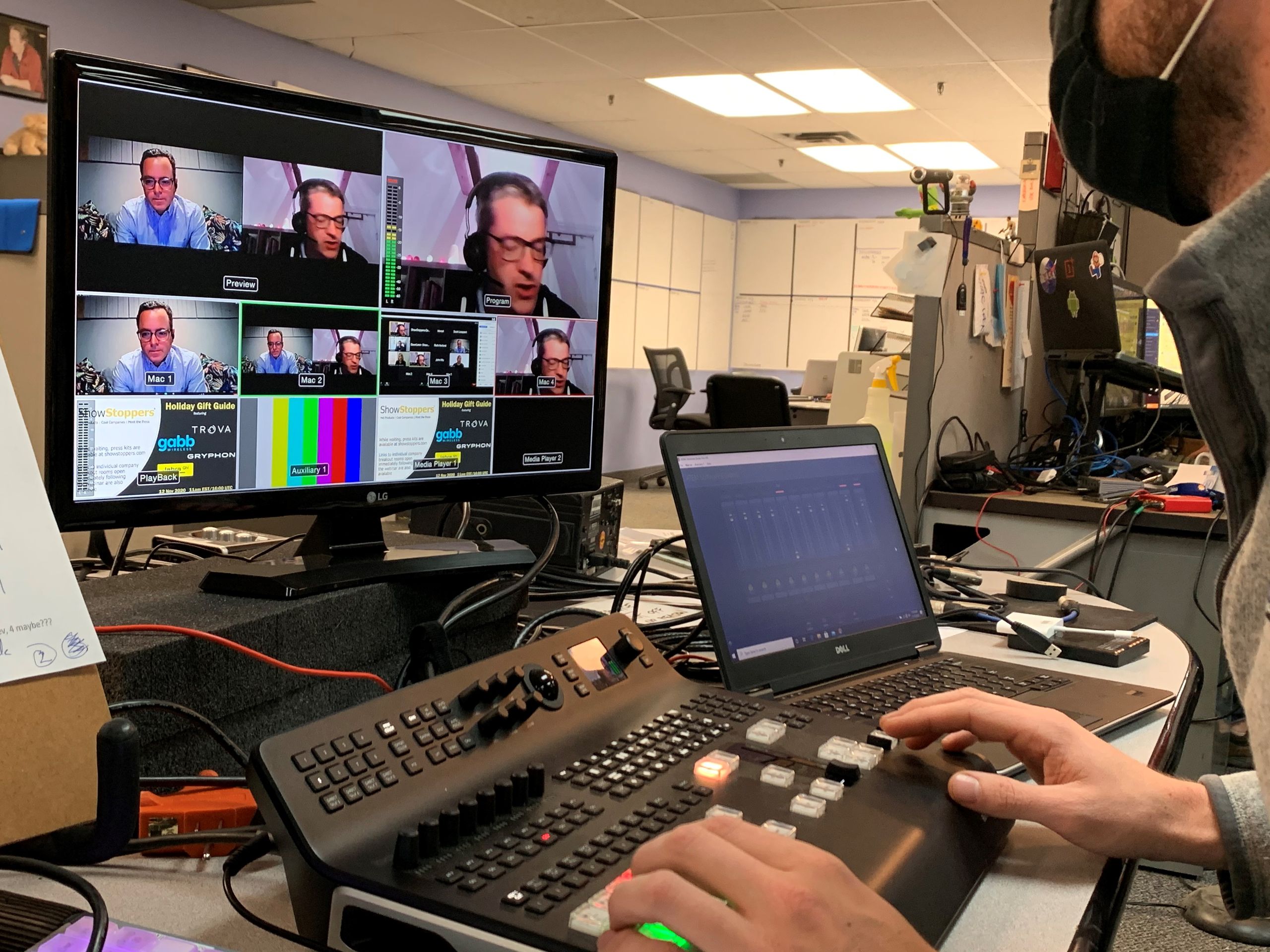 ---
(This story originally appeared in Meetings Today.)
The pandemic didn't create hybrid events—but it made them more valuable.
This new wave of dynamic, interactive, accessible events isn't part of the "new norm."
However, it is a big part of the next normal, bringing more organizations and more people closer together even when they are afar.
EPN, a North American network of premier AV companies, has delivered its first 1,000 hybrid events. These events have occurred domestically and internationally—some crossing one time zone and others more than six. Some were small events, while others were mega-big.
Through it all, EPN has developed a unique expertise in hybrid events, which require much more than a meeting place and an in-person or online audience.
From the frontlines, here's what a hybrid event really means:
More Planning
Today's hybrid events are more robust, more complex and more involved. The planning phase has increased by 30% to 50%, according to Bradley Ehrlich, general manager at Markey's. The Indianapolis-based, full-service AV firm has created new positions and recruited new talent, including an event support professional, who handles the event platform and site build, virtual producers and virtual stage managers. There's even a greenroom technician that greets online presenters before the event, provides instructions and directs the speakers to their presentation.
"There is a lot that's out of our control," Ehrlich says. "Once it hits the internet, you are at the mercy of the internet. There is more pressure. You have to plan for any possible obstacles and be upfront about communicating it."
Markey's also provides simulated-live broadcasts, where the entire event is pre-recorded with the organization's leader delivering a live Q-and-A session at the end.
All of these events, which can last from one hour to several, requires even more planning with advanced scripting and storyboarding.
In addition, the need for pre-recorded content is soaring during the new era of hybrid events.
"It needs to be seamless and polished," Ehrlich says. "Plus, it takes some of the stress away from the event planners."
More Engagement
Creating a true, two-way experience via chat, polling or on-video camera has enabled unique engagement opportunities for the remote audience. Gamification has become a go-to when it comes to generating more involvement from these attention-shrinking attendees. For example, an online host will remind remote attendees about how they can win points by sharing on-screen codes throughout an event. A few minutes later, a code or hashtag pops up on the lower-third of the screen where you would typically find a speaker's name and title. So what does the top point leader get for sharing the codes? Sometimes a full day off with pay, says Malcolm Ross, a production manager at Proshow Audiovisual in Burnaby, British Columbia. "I thought it was a silly idea when I was first told about it, but then I watched it trigger a massive audience engagement."
Here's another trick for more engagement: Cap presentations to 45 minutes or less. Ross and his team spend time refining presentations, making them more condensed and succinct so they don't run over the "magic" number. "Past 45 minutes, people start turning their attention to other things while at their computers," he says. Ross has found that strategically placed breaks and lighthearted content during the brief intermissions help keep remote attendees more engaged during the sessions.
More Investment
Technically speaking, hybrid events have been around for years. But the attention spent on the remote audience has been heightened in recent months. And that means pre-production costs can double, according to Donald Guzauckas Jr., vice president at HB Live, Inc. in North Haven, Connecticut.
Since the pandemic began, HB Live has promoted a team member to studio operations manager who is responsible for the digital operations. The company also has hired more event producers who are accountable for the in-person and remote audiences as well as more graphic designers to put together an avalanche of new content that is required to keep all audience members engaged. In the last 18 months, HB Live, Inc. has created more content in the form of video production, graphic production, video editing and media recordings than in the last 10 years.
There are four primary components to a hybrid event, says Guzauckas. There's the in-person speaker, the remote speaker, the in-person audience and the remote audience. How do you bring those pieces together? How do they interact?
"Imagine having a second 'room' of people as an overflow," he says, referring to the now more prominent remote audience. "You will need more pre-production, planning, graphics and network testing in advance of the actual show."
Better Headliners
Hybrid events have created some unintended benefits, such as better headliners for a fraction of the cost. Have you ever wanted a top-shelf keynote presenter, but the price was too much for your budget? Before the pandemic, you would have to pony up two days of food and lodging in addition to the honorarium. But today, however, meeting planners and event organizers can save up to 50% on talent by leveraging technology, according to Eric Newkirk, who's VP of Design and Creative at CEAVCO Audio Visual in Denver. He offers planners several options, including a high-quality video feed over a laptop or cellphone so they can easily connect with keynotes anywhere, which means they only have to pay the speaker for only an hour or two. With that savings, meeting planners can sign a higher-profile keynote and attract more attendees.
And that's not the only hi-tech benefit. If you pre-record the remote keynote speakers, you can still enjoy the presenters during your event—even if they are booked on that day. "Technology continues to open new opportunities as events morph into something else," Newkirk says. "Let your imagination run."
Bigger Outcomes
Reaching a larger audience was one of the unintended consequences of the mass shift to hybrid events. In the beginning of the pandemic, the goal for most organizations was to retain as much of their audience as possible amid a sea of uncertainty.
But the online component has opened a new world of possibilities, even for nonprofits with smaller budgets. Hybrid events can result in an audience that's 40% to 70% larger than pre-pandemic live events, according to Brad Poarch, who is CEO at Cory's Audio Visual in Oklahoma City. Before the pandemic, in-person events limited the number of people who could participate. Thanks to advancing technology, Poarch says his nonprofit clients are experiencing a 20% increase in fundraising. Organizations are putting much more time and effort into creating a memorable experience for their remote attendees—and they are reaping the results.
To make the audience at home feel just as special as the ones in the room, for example, Cory's adds a separate master of ceremony who talks to the remote attendees, giving them an extra element to keep them engaged. While the attendees at home watch the presenter in the room, this knowledgeable, friendly person gets results by working the chat. "Before the pandemic, we would stream a 'copy' of the event to remote viewers," Poarch says. "But in today's hybrid events, the focus of the content must be just as much on the remote audience—if not more—than it is for the in-person audience."
Want to Learn More About Hybrid Events?
Hybrid Events Planning: What Does It Entail?