How to Avoid the 10 Most Common AV Mistakes
When done right, audio visual (AV) is one of the secret weapons for adding the "wow" factor.
It has the power to make or break an event. A mistake like an enthusiastic presenter going over his or her allotted time or a video not playing properly during a keynote presentation will bring the program to a screeching halt.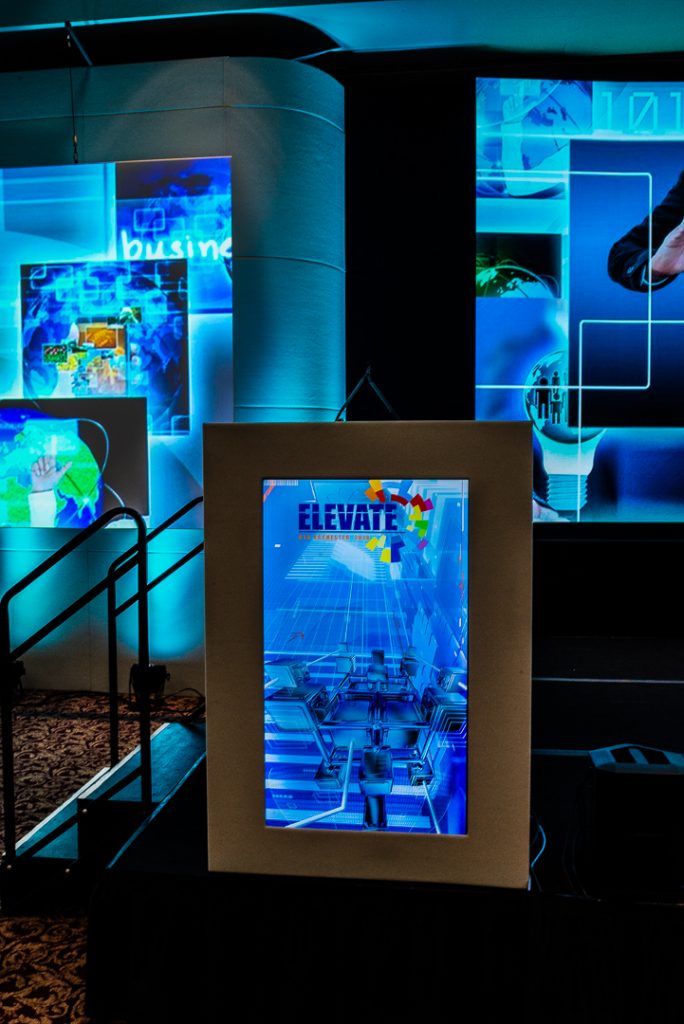 That's why it's important to communicate early and often with your event production team.
The Rental and Staging Network (EPN) understands the dynamic on a national scale. The organization includes 26 of the finest live-event staging companies, including members in every major market in the United States, Canada and Mexico with best-in-class event AV.
EPN member Caleb Bull, production manager at Colortone Staging & Rentals, addresses the most common AV mishaps and shares tips for avoiding them:
Mistake #1: Not Reserving Enough Time for Load-in and Setup
How to avoid it: Before you sign a contract, build time into your agreement for your AV company to set up and tear down, which includes building and programming equipment. Book the venue to include those times, as well as time to rehearse and preview slides and videos.
Mistake #2: Mismatch between AV Equipment & Content
How to avoid it: Collect final presentations from your presenters one week before the event and send them to your AV team for review. Find out if your speakers have special requirements like a laser pointer or an internet connection for videos. Work with your AV partner to determine the type of microphones needed, number/placement of speakers, as well as the type, size and placement of screens for audience visibility.
Mistake #3: Forgetting to Communicate Event Changes
How to avoid it: Your AV team is your partner. Keep them informed of any changes. Err on the side of sending too much information. When anything changes with your event—even a small detail, let your AV crew know right away.
Mistake #4: Not Using a Countdown Timer
How to avoid it: Use a countdown clock so your speakers will end their presentations smoothly and on time. Make sure it's clearly visible to them and that they are prepared to pay attention to it. You can even pair your timer with a cue light so the speaker can maintain the pace of his/her presentation.
Mistake #5: A Technical Problem Occurs
How to avoid it: Equipment or technical issues may arise even with careful planning. If a problem does arise, stay calm and ask your AV team how long it will take to correct. If a malfunction happens during the program, acknowledge it as a "technical difficulty." If it impacts presenters, let them know so they aren't caught off guard. If something goes wrong before the event, hold doors as long as possible. But, if you are in the middle of an event, consider shifting a break (depending on the severity of the issue).
Mistake #6: Skimping on Audio
How to avoid it: Nobody notices perfect audio, but everyone notices bad audio. Audio is one of the most underrated levels of quality at an event. Make sure your entire audience is covered by speakers, including the center of the room, as well as the sides and back. If your room is particularly large, you need to prepare for that with "delayed" speakers or a line array to reach the back of the room. And, always check the audio quality before the event.
Mistake #7: Forgetting to Reserve Space for Storage
How to avoid it: When you are booking your venue, reserve space for storage and make sure there is room for your AV team to run the show. You need to account for space for AV, lighting, staging and road cases. At some venues, there's plenty of room backstage, but in smaller spaces you may need to reserve storage for equipment. Consult with your AV provider to make the most of the space, so that the event is safe and successful.
Mistake #8: Relying on Free WiFi
How to avoid it: All WiFi isn't created equal. Although your venue may offer "free WiFi," that doesn't necessarily mean you'll have enough bandwidth required for a large crowd with multiple devices. Even the best equipment and AV can't compensate for spotty WiFi when Internet is crucial. Find out how fast it is, how many people it can support and how to secure it.
Mistake #9: Not Accounting for Rigging Points
How to avoid it: Rigging points are used if anything is suspended from the ceiling. The range and capacity of rigging can dramatically influence the effectiveness of audio, visual, lighting and staging elements. Your AV partner can provide metal rigging to attach spotlights, screens and projection that will enhance your presentation, but it is important to find out if your venue allows rigging—especially before signing a contract. Sometimes venues don't have rigging points or will not allow you to hang anything from their structures. Some facilities may even require that you use their in-house company for rigging.
Mistake #10: Skipping Rehearsal
How to avoid: Work with your AV team to put together an informational memo to share with your presenters, so they'll know what to expect when they're on stage. Then during rehearsal, your AV partner can brief them on best practices like keeping an eye on the countdown timer, how to hold the microphone and tips for using the slide advancer. They'll also ensure there's a slide deck for each presenter; make sure fonts appear correctly and videos play as expected.
Set the Stage, Leave Them Saying 'Wow'
Having the right content is only half the battle. At events, it's all about the experience. The way information is delivered makes a huge difference in how it is received.
"The more time spent setting, programming and rehearsing generally lowers the possibility of technical difficulties," Bull said. "Small mistakes may happen and are easy to recover from. They are rarely noticed by the audience or presenters. It's the big disasters like a lighting fail that your trusted AV partner will help you avoid."
Good communication with your AV partner will help ensure you deliver a flawless, memorable event.